Our theme for the month of April for our Preschool Prep program at ECDA was Spring and "GROWING!" – Growing Insects, Seeds, and Children.
The children planted sunflower seeds in wet paper towels and ziploc bags and placed them in the sunlight in our classroom window. We all watched as the roots grew down and the shoots and stems grew up. Children were able to plant their shoots and stems into containers to take home.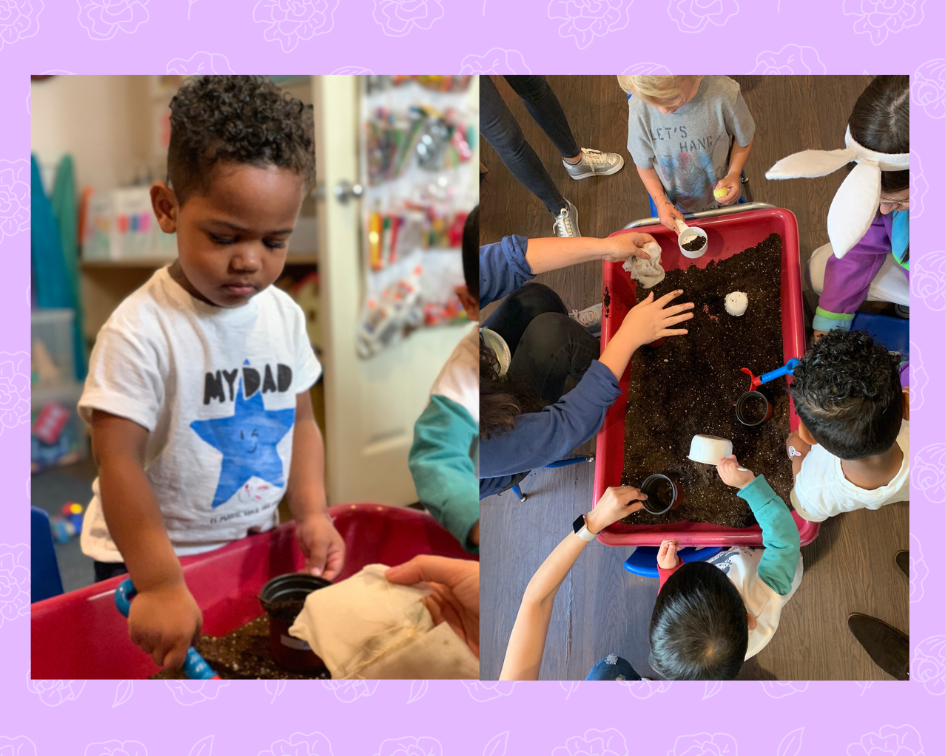 Preschool Prep children were excited to watch the growth of our caterpillars as they grew ten times their original size and changed into chrysalides and then emerged as beautiful painted lady butterflies. Children helped to feed the butterflies with pipettes, sugar water, and orange slices before releasing them.
Preschool Prep children also enjoyed celebrating spring with marble painting.
Children were introduced to a variety of bugs and insects through using books and simple games.
The favorite story this month was The Very Hungry Caterpillar! The children ate "Hungry, Hungry Caterpillar" snacks, including apple slices, strawberries, pears, crackers, and cheese.
To celebrate Spring, the children went on an egg hunt and Matzoh hunt and decorated spring themed cookies with pastel colored frosting. Yum!
Marilee Hartling RN, MFT | Infant & Child Development Specialist | Licensed Marriage and Family Therapist.