The children enrolled in our Preschool prep program have been learning about caring, sharing, love, and family. They painted refrigerator magnets made from heart-shaped cookie cutters and air-dry clay, which were wrapped and given as special gifts for their parents on Valentine's Day along with Valentine's Day cards they made for their parents with marble painting.
The children celebrated Valentine's Day with their classmates and experienced love and sharing by exchanging valentines with each other. They also decorated heart-shaped cookies with red, white, and pink icing and enjoyed their cookies as a special snack!
We read the book "I Love You All The Time," and learned that mommies and daddies love us all the time even when they tell us "no" and even when they are at work.
The sensory table was filled with dry rice and the children experienced finding hidden objects and animals in the rice.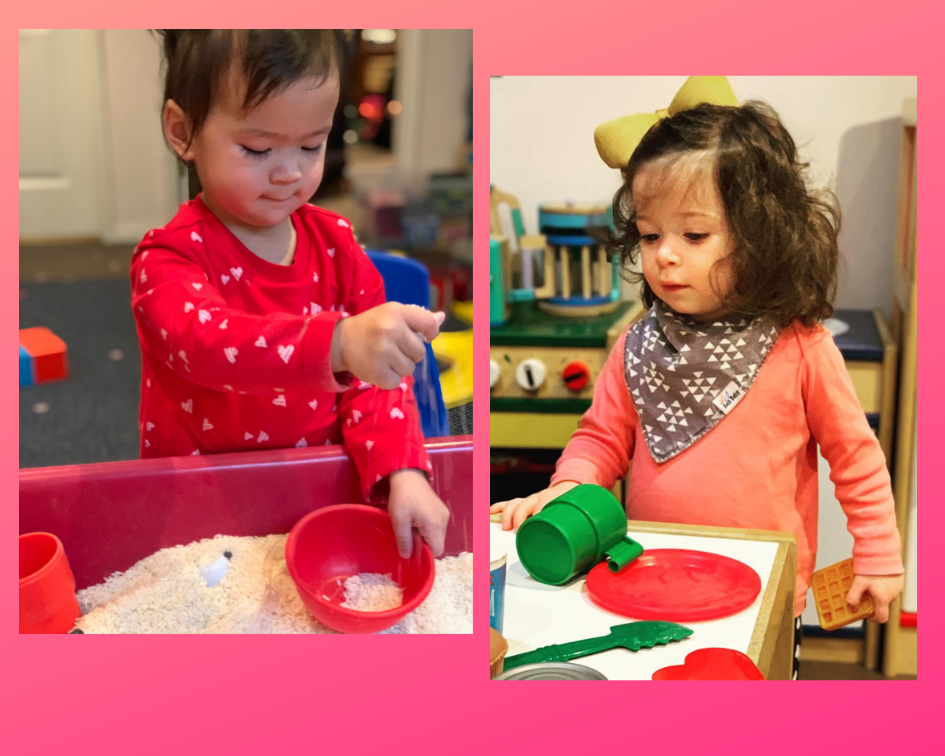 For snack, the children ate red food, including strawberries, watermelon, and raspberries!
A special treat was parachute play with tissue paper hearts. The children worked together to keep the hearts in the air. At the end of the song they dropped like confetti. Fun!
Marilee Hartling RN, MFT | Infant & Child Development Specialist | Licensed Marriage and Family Therapist.