ECDA's Preschool Prep Group has finished the March curriculum. We had fun and learned a lot too!
Themes Included:
Celebrating the color green, eating healthy green food, preparing for Spring, and taking turns with our friends.
We played with homemade green playdoh. We mixed the water colors (blue and yellow) to make green…
…we did marble painting with green paint and marbles, we made shamrock shapes with green tissue paper and we made vegetable prints with green paint.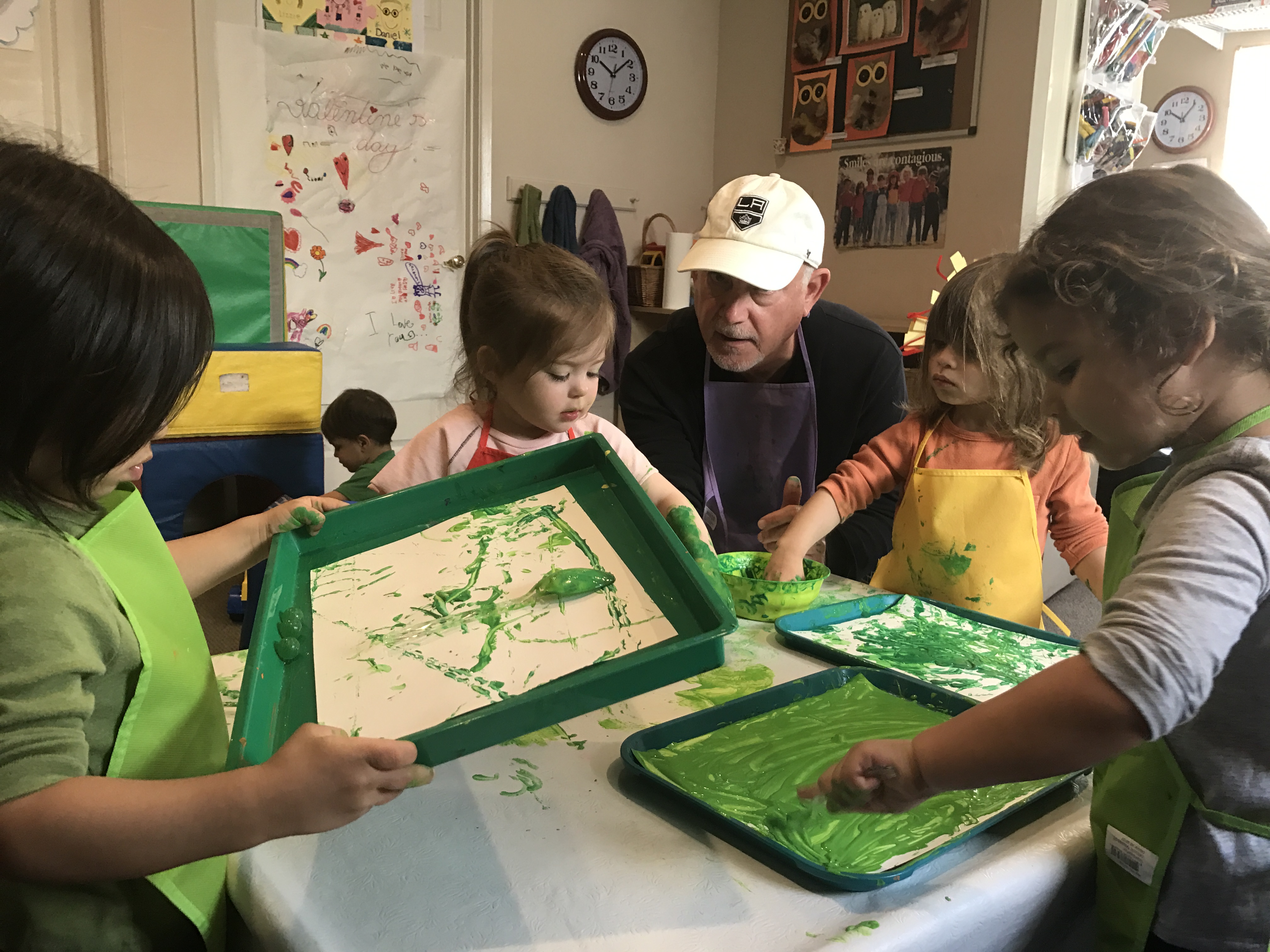 We enjoyed green shaving cream and seeds in our sensory table. Even our snacks were green this month and included: green grapes, kiwi, guacamole dip, and shamrock sandwiches with cream cheese (tinted green, of course!)
March was a very successful, fun-filled month! We can't wait to see what happens in April!
Contact us to join our Preschool Prep Group - Summer Session!